Defining an Automatic Fire Suppression System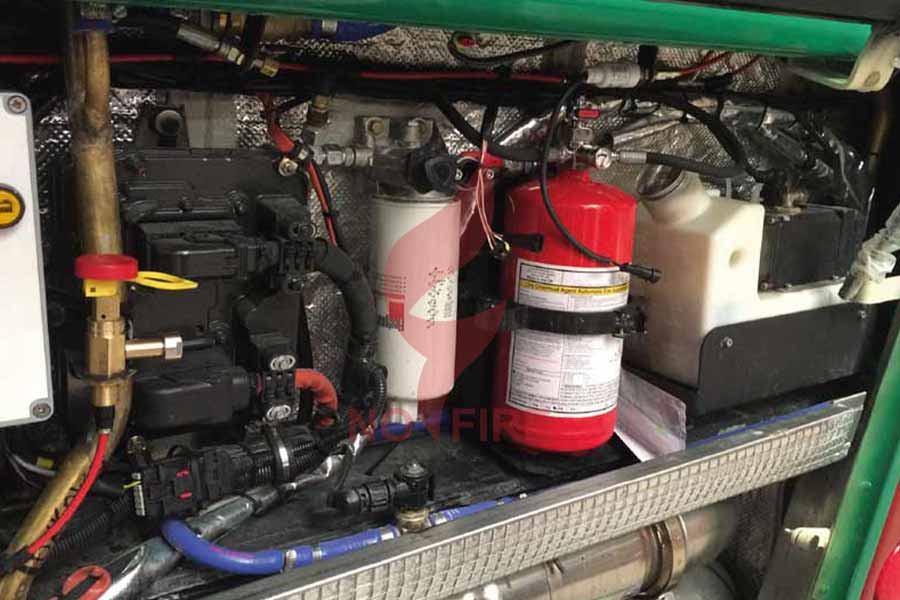 Automatic fire suppression systems react to a rapid rise in heat, or fire situation, without any human intervention. These systems contain the same general components:
Detection element, such as pneumatic tubing or a smoke detector
Suppression agent cylinder
Pressure switch (optional)
Manual release (optional)
There are two common types of automatic fire suppression systems – passive, non-electrical systems and active, electrical systems. Active, electrical systems have an electronic actuator and as soon as it senses something is wrong, a signal is sent to the electronic device to activate the system
NOFIRE relies on detection tubing installed within the enclosed space to detect the rising heat from a fire. As soon as a fire is detected, a pressure differential is created causing the tubing to rupture at the point of heat contact. When the tubing ruptures it releases pressure on the cylinder. The fire suppression agent is released from the cylinder into the enclosure to suppress the fire. At the same time the agent is discharged, a pressure switch will shut down any machines, coolant pumps, etc.
Links
Download Brochure